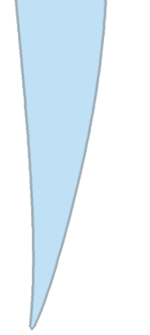 Recognition
The quarter scale proof-of-concept and the full scale ornithopters have received a fair bit of public recognition over the years. Here are some of the highlights:
Media
Articles in Canadian Geographic, Der Spiegel, Discover, Equinox, Science Digest, Maclean's, New Scientist, Popular Mechanics, Popular Science, Technology Review, Chicago Tribune, Globe & Mail, New York Times, Ottawa Citizen, and Toronto Star.
Stories on the CBC, CBS, CBS "This Morning", CNN, Dini Petti Show, Discovery Channel, Global, "Good Morning America", National Public Radio, Science Edition
quarter scale proof-of-concept model was featured in the IMAX film "Momentum"
Awards
"Diplôme d'Honneur" from the Fédération Aéronautique Internationale - 1991
Popular Science "Best of What's New" award - 1992
Popular Mechanics "Design and Engineering" award - 1993
Rolex "Spirit of Enterprise" Award - 1993
CASI Romeo Vachon award - 1994
Berblinger Prize from Ülm, Germany - 1998